2 rooms apartment with elevator and washing machine
(Hamilton Heights), 612 sqft, $475,000
Address: West 136Th Street, New York (10031), near subway station: 137 Street/City College/Broadway (1)
Hamilton Heights
Floor area 612 sqf -
1st Floor elevator

137 Street/City College/Broadway


SOLD
# 28611561
Contact URBANLIVING

This is a beautiful one bedroom condo apartment in a 24h security Building located in West Harlem. The spacious open layout lets you enjoy the space to its full extent and even entertaining guests is possible without the cramped feeling. The unit is ideal for investors with many faculties including Columbia University only stops away it will be easy to find a tenant.

You are in walking distance to City College, North Academic Center and Bernhard and Anne Spitzer School of Architecture so plenty academic facilities, and potential renters.

The seller is willing to sell the furniture including a piano( price to be negotiated ).

The building has a 421A tax abatement, in 2013: $0 Real Estate taxes.Read the following
Interactive plan
Click on one room in order to see the pictures.
Building
Mot de l'agence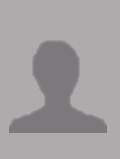 URBANLIVING
1178, Broadway
New York, NY 10001

This is a beautiful one bedroom condo apartment in a 24h security Building located in West Harlem. The spacious open layout lets you enjoy the space to its full extent and even entertaining guests is possible without the cramped feeling. The unit is ideal for investors with many faculties including Columbia University only stops away it will be easy to find a tenant. You are in walking distance to City College, North Academic Center and Bernhard and Anne Spitzer School of Architecture so plenty academic facilities, and potential renters. The seller is willing to sell the furniture including a piano( price to be negotiated ). The building has a 421A tax abatement, in 2013: $0 Real Estate taxes.
More information
Condo - Doorman
Nombre de lots : A venir
Procédures en cours syndicat de copropriété : A venir
Charges : $4,747 /year
price : $475,000 Consulter l'agence pour connaître les informations relatives aux honoraires.
Neighborhood

Station:

137 Street/City College/Broadway