2 bedroom furnished apartment with elevator and wIFI Only
(Midtown East), 1150 sqft, rental
Prestigious rental: East 54Th Street, New York (10022), near subway station: 51 Street/Lexington Avenue (6)
Midtown East
Floor area 1150 sqf -
3rd floor elevator

51 Street/Lexington Avenue


This property has already been rented
# 34020750
Calculate your stay price
Beautiful, fully renovated and fully furnished 3BR/2BA with oversized windows, wooden floors and plenty of closets, located only one block away from the subway in the heart of New York at the corner of 54th Street and Lexington Avenue in Midtown East.
Located in exciting, central, and very safe location, the building features 24 Hour Doorman Service, Live in superintendent, an elevator and a laundry room.

The large living room with big closets has a flat screen HD TV with working cable, a queen size pullout bed, one sofa with its cofee table and one large size sofa bed. It offers also a dinning table, a desk and a piano.
The first bedroom with its private bathroom, features with a double size bed, a desk with a large flat screen TV and a closet.
The second bedroom offers a bunk bed for a child with a desk at the bottom, a flat screen TV and shelves.
The third bedroom includes a single bed, closets with large mirror and a desk with a flat screen TV.
The second bathroom has a tub, a sink and a toilet.
The modern kitchen offers a dishwasher, an oven and a microwave, a double sink, a refrigerator with a freezer compartment and a toaster with a cofee machine.

Please note: To access to the third bedroom, you need to go through the second bedroom.

Transportation:
Steps away from the E-M-6 Line, Madison shops and restaurants and Central Park.
E, M and 6 trains run at Lexington Av-53 St (0. 1 miles)
E and M trains run at 5th Av (0. 2 miles)
N, Q, R, 4, 5 and 6 trains run at Lexington Av-59 St (0. 3 miles)

Neighborhood ( Copy from Wikipedia):
Midtown Manhattan is the largest central business district in the world and ranks among the most intensely used pieces of real estate in the world. Midtown is the country's largest commercial, entertainment, and media center; It is also a growing financial center, second in importance in the United States only to Lower Manhattan's Financial District.Read the following
Apartment blueprint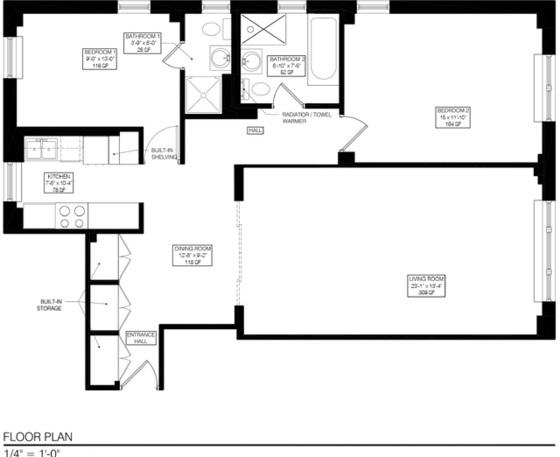 Housing services
Apartment standing :





Elevator
No smoking
Pets not accepted
Air conditioning
Internet included
Cable
Dishwasher
TV
Bike storage
WIFI Only
Condo - Doorman - Laundromat in the building
Beautiful, fully renovated and fully furnished 3BR/2BA with oversized windows, wooden floors and plenty of closets, located only one block away from the subway in the heart of New York at the corner of 54th Street and Lexington Avenue in Midtown East.
Located in exciting, central, and very safe location, the building features 24 Hour Doorman Service, Live in superintendent, an elevator and a laundry room.

The large living room with big closets has a flat screen HD TV with working cable, a queen size pullout bed, one sofa with its cofee table and one large size sofa bed. It offers also a dinning table, a desk and a piano.
The first bedroom with its private bathroom, features with a double size bed, a desk with a large flat screen TV and a closet.
The second bedroom offers a bunk bed for a child with a desk at the bottom, a flat screen TV and shelves.
The third bedroom includes a single bed, closets with large mirror and a desk with a flat screen TV.
The second bathroom has a tub, a sink and a toilet.
The modern kitchen offers a dishwasher, an oven and a microwave, a double sink, a refrigerator with a freezer compartment and a toaster with a cofee machine.

Please note: To access to the third bedroom, you need to go through the second bedroom.

Transportation:
Steps away from the E-M-6 Line, Madison shops and restaurants and Central Park.
E, M and 6 trains run at Lexington Av-53 St (0. 1 miles)
E and M trains run at 5th Av (0. 2 miles)
N, Q, R, 4, 5 and 6 trains run at Lexington Av-59 St (0. 3 miles)

Neighborhood ( Copy from Wikipedia):
Midtown Manhattan is the largest central business district in the world and ranks among the most intensely used pieces of real estate in the world. Midtown is the country's largest commercial, entertainment, and media center; It is also a growing financial center, second in importance in the United States only to Lower Manhattan's Financial District.



Neighbourhood

Station :

51 Street/Lexington Avenue

Nearby services
Supermarket - pharmacy - Restaurant
Availability
Price
This property has already been rented